Experts in digital strategy, design and development
By trusting our experience and expertise in digital strategy, design and development we can help you achieve more.
Do you need more customers, time or sales? Whatever the problem, we have the perfect solution.
Improve Conversions
Use proven online strategies and tools to get visitors to take action.
Save Resources
Don't waste your time, money or resources - automate manual processes and tasks instead.
Increase Sales
If you want more bookings, sales or attendances, invest in a bespoke online system.
Improve conversions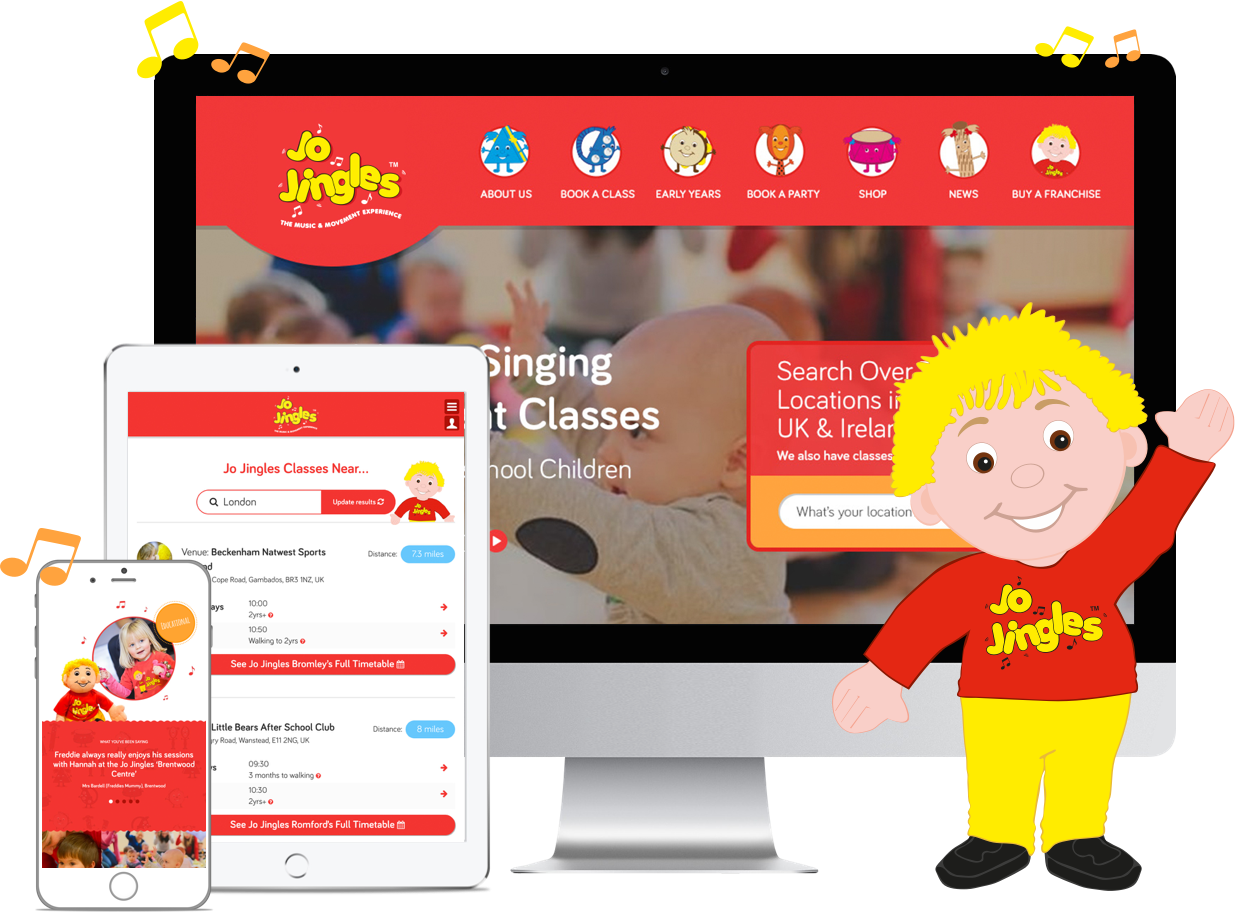 Use proven online strategies and tools to get visitors to take action.
Jo Jingles wanted to completely revolutionise how their customers enquired for classes. How did we help? By creating a powerful class search function, an enhanced user-friendly class enquiry process and a website fully optimised for use on mobile devices.
Do you want to convert your audience into taking action? Then book a review of your website's customer journey.
Please call one of our friendly team for a quick chat or complete the simple enquiry form.
Save resources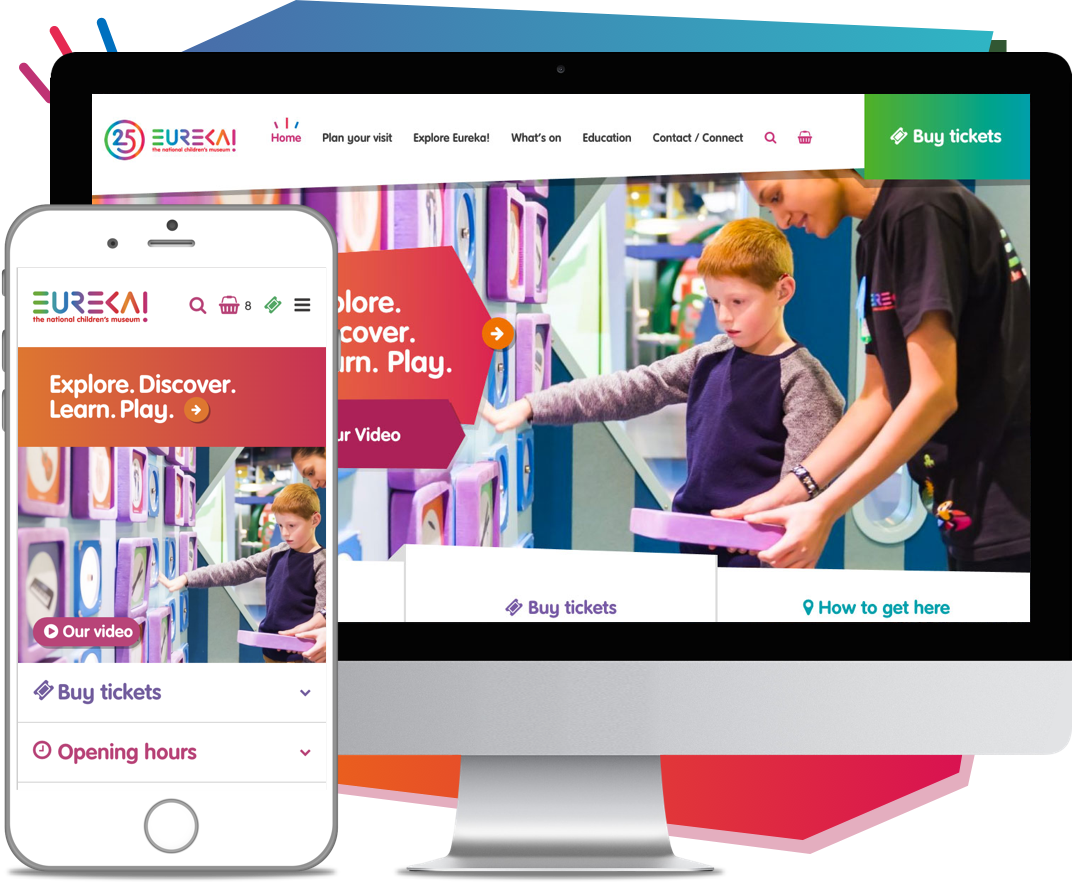 We love building online tools or systems that fully automates a manual process or task, saving time, money and resources.
Buying a day ticket to Eureka! The National Children's Museum allows customers access for a full year. Eureka! staff would physically create the passes manually at the till, causing long queues. We've developed a system that completely digitised the annual pass redemption process, reducing waiting times and increasing customer happiness.
Break free from manual processes and book a free consultation today.
Increase sales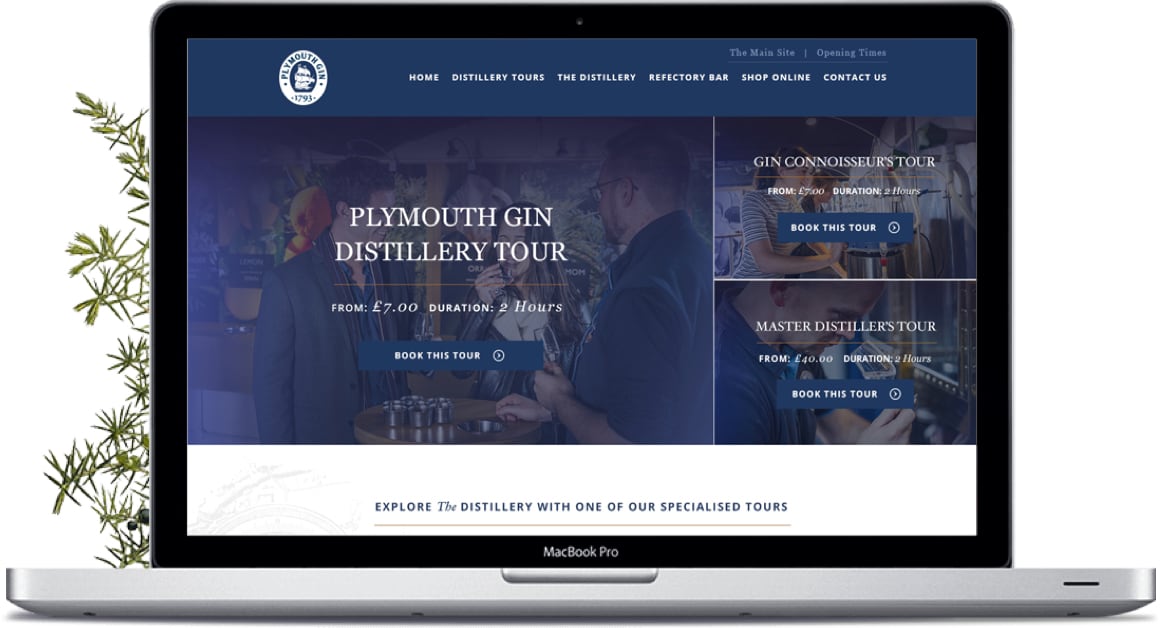 If you want more bookings, sales or attendances, invest in a bespoke online system.
Before working with Plymouth Gin, booking a distillery tour and buying a bottle of gin online was a frustrating experience. By developing a new user friendly and innovative system, their customers could more easily purchase their favourite bottle and tour experience at the same time, increasing sales by 316% in three months.
If you'd like to sell more products or take bookings for tours, classes or courses, then speak to us today.
We love to design and build:
Booking Systems
Online Dashboards
Annual Pass Systems
Ecommerce Websites
Bespoke CMS
Internal Communication Platforms
Online Customer Applications
Custom WordPress Websites
For Visitor Attractions and Tourist Destinations
Visitor Attractions
We've worked with many illustrious organisations within the visitor attraction sector, including a national children's museum and very popular whisky and gin distilleries.
We understand that you're likely to lose a long-lasting customer if your online and physical experience is misaligned.
That's why we use user-centred design principles to build bespoke systems and engaging websites that increase bookings and delight guests before they even arrive at your venue.
We can enhance your visitor's pre and post visit experiences online. To learn more, call 01279 883119.
Tourist Destinations
We support leading tourist destinations such as Visit Cambridge and National Parks UK to showcase their outstanding locations and promote all they have to offer to prospective visitors.
Are you a tourist destination that wants to stand out online and get more people to visit? Then get in touch today by calling 01279 883119.
Healthcare
The majority of our work in the healthcare sector has been for the NHS or an organisation associated with it.
We've been part of the design and build of many diverse projects including patient facing websites, questionnaire type apps and surgical course booking systems.
To meet the demands of administrators and end users, we take a unique and agile approach when managing a project, building websites, systems or apps that are easy-to-use and engaging.
Are you a healthcare provider in need of help? The get in touch today by calling 01279 883119.
How we do it
Strategy
It's important to carry out in-depth research to determine your processes and challenges. From here, a plan is developed to deliver measurable results and long-term success.
Vision & Objectives
Business Strategy
Customer Experience
Goal Planning
Design
A user-centred approach, good design principles and years of experience allows us to design user interfaces, dashboards and responsive web pages that always have the 'wow-factor'.
Prototyping
User Interface Design (UI)
Interaction Design
Digital Branding
UX & Usability
We use the best and most trusted UX principles to create clear user journeys and amazing online experiences that delight customers, increase revenue and build brand trust.
Information Architecture
Content Strategy
Usability
User Journeys
Development
Our flexible and strategic approach to development means we'll always use the right tools or systems for the job, so projects are always delivered on time and within budget.
Bespoke PHP
WordPress & WooCommerce
Systems Integration
Database Creation
Have an idea?
Let's build something incredible together.
© 2023 Rubber Cheese Limited. Registered in England. Company Registration: 6398465. VAT No: 918 9148 91.